Claircrest Early To The Top
CH Tri Star Eat Your Heart Out JH WCX x Claircrest Unlimited OD
"TOPPER"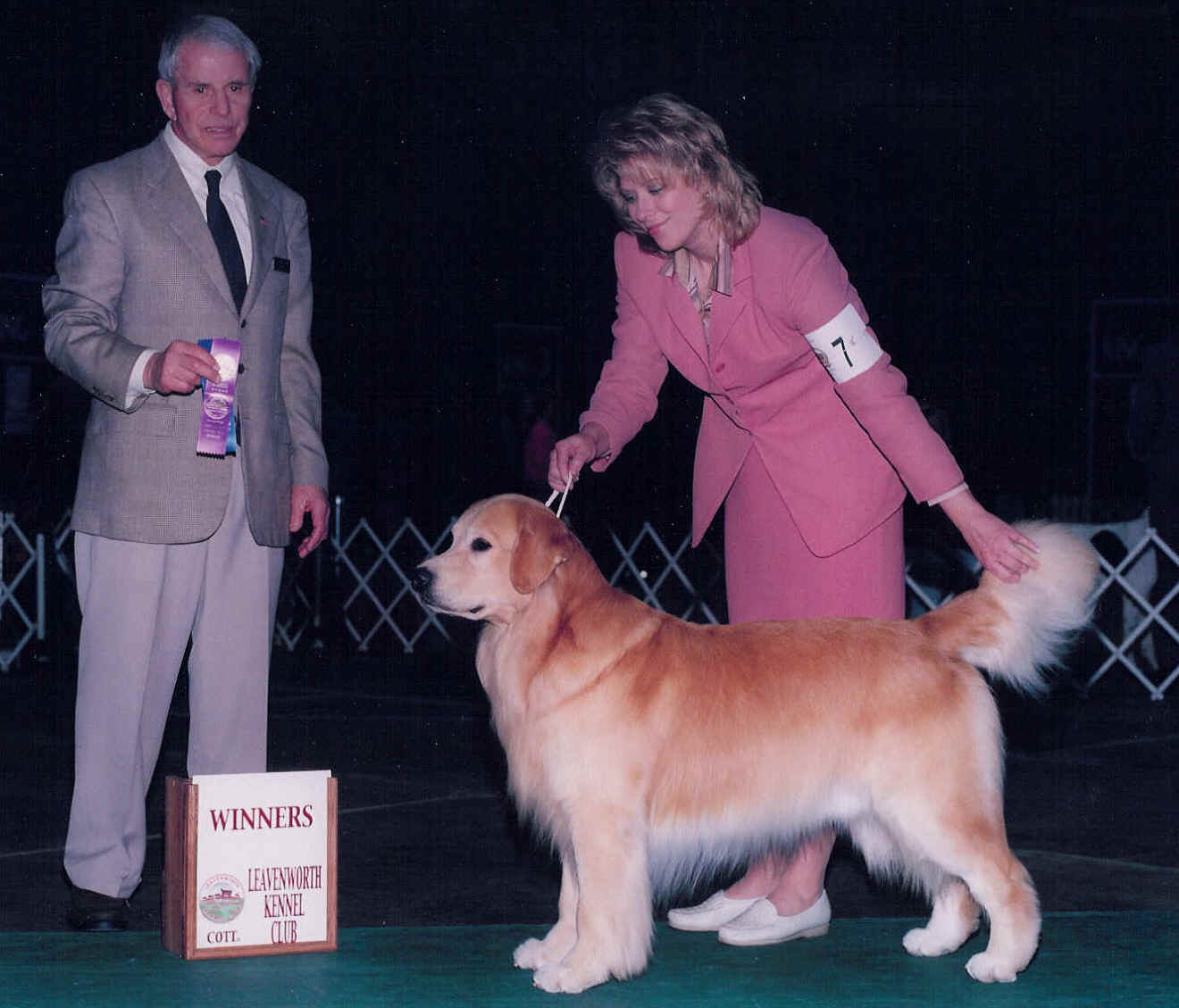 Topper has charmed his way into his owners' and can charm most peoples' hearts upon meeting them. He is an extremely easy dog to live with and is a certified pet therapy dog.
As a puppy, Topper took Best in Sweeps in Des Moines, Iowa at the February 1996 Specialty. Contrary to his name, mostly due to Claircrest's other show commitments, he was brought back out to show in 2001. Topper has accumulated most of his
minor points and placed in every major he has shown in.
Topper's strengths include powerful, correct movement, a beautiful head piece, a nice neck and shoulders and a strong rear.
Topper is co-owned with Jennifer & Ron Gillespie.
24 inches and 78 pounds
Deceased