CH Clussexx Hercules
CH Cannonbrook Greek Drachma x CH Clussexx Business Of Usual
"Herc"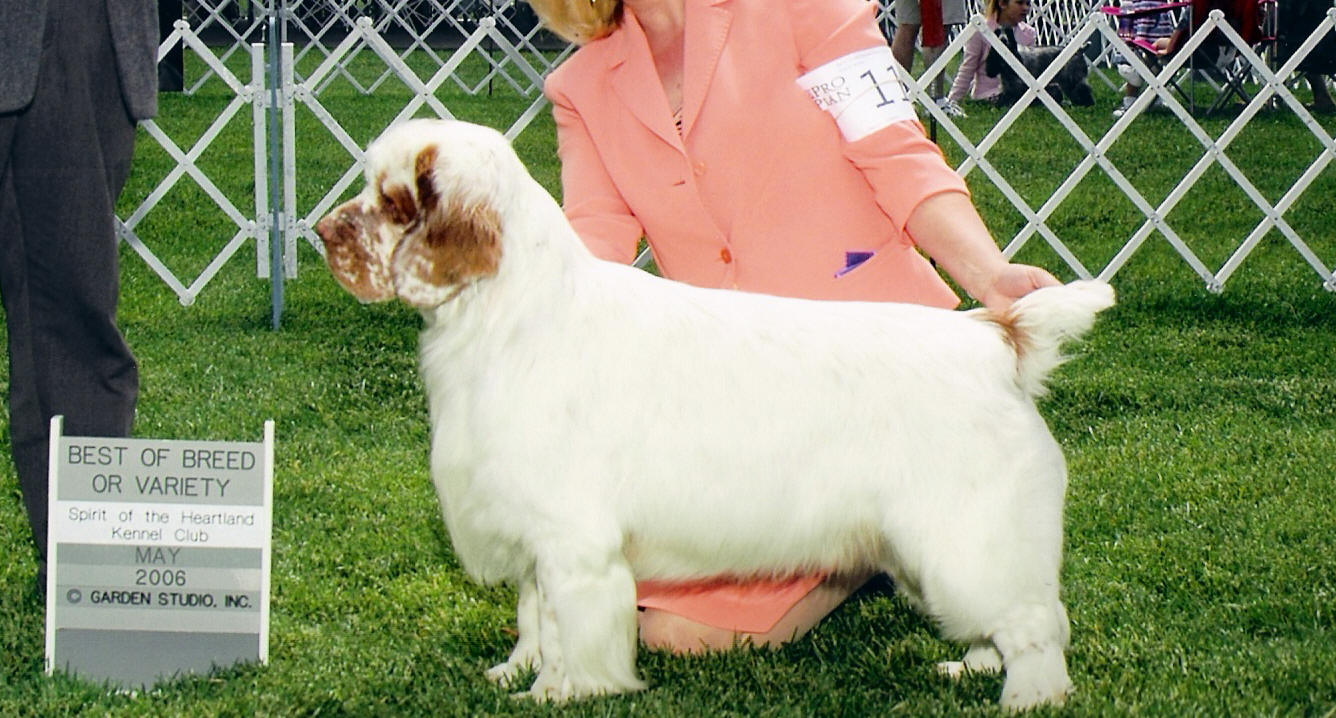 Hercules is our first Clumber Spaniel, after wanting one for fifteen years!
The goldens love him and keep him in great shape and very energetic.
Hercules finished his Championship at 16 months of age.
In 2007 Hercules has won two Group 4's and a Group 2!
What a clown!
Herc's Litterbrother, Chester Delilah
Herc's Hips.pdf Herc's Pedigree.pdf
Clumber Spaniel Club www.clussexx.com
Puppy Buyer(s) Beware
As Clumber Spaniels become more popular and breeders who are interested in monetary gain by breeding Clumber Spaniels increase, please research this breed and purchase from a breeder/fancier that has Clumber Spaniel's best interest as their priority for breeding. Issues that should be a consideration are: Health, Temperament, Pedigree, Socialization, Training, Proper Care and overall improvement of the breed that exceed the demand for profit.